Austin
by Lauren Schut
April 6, 2017
Hi, my name is Lauren, and I'm blessed to be the mother to my triplet miracle babies. Our babies were born very prematurely, and our son Austin suffered severe bleeding in his brain as a result of being born so early. I was told that Austin would most likely be unable to walk or care for himself as he got older.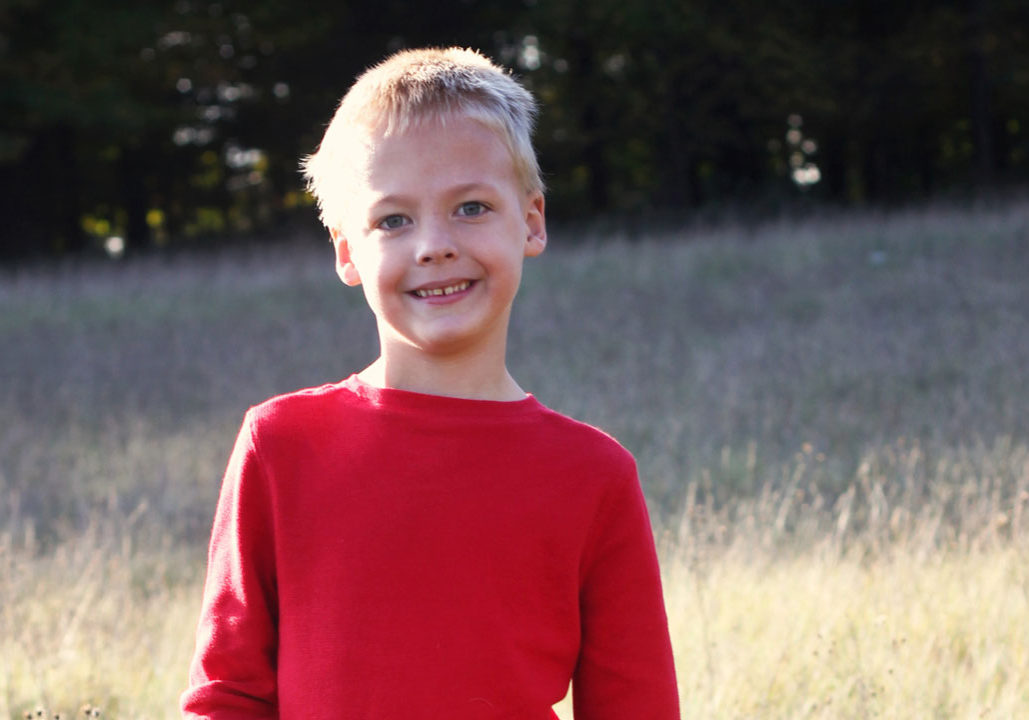 We began noticing a slight difference in muscle tone in his right hand when Austin was 6 months old, and we noticed that he was not reaching developmental milestones at the same rate as his triplet brother and sister. Austin had been involved in physical therapy and occupational therapy since he was discharged from the NICU, so we continued therapy, and continued to work even harder with him at home. He's very determined and has always worked very hard to reach developmental milestones, including his first unassisted steps when he was two and a half years old.
"…we continued therapy, and continued to work even harder with him at home."
Austin entered early childhood special education preschool when he was just a few days shy of being three. That's where we met Elise – Austin's Occupational Therapist. One of Austin's preschool field trips was a visit to The Center for Childhood Development, and we discovered that Elise was also a therapist at The Center!
Not only does Austin struggle with issues relating to Cerebral Palsy, but he also has additional challenges including Autism and Sensory Processing Disorder. My husband and I decided that we wanted to get Austin into therapy sessions with Elise at The Center because we had seen how well he responded to her at preschool.
Once Austin began attending sessions at The Center, we saw big changes! The biggest change we saw was in his level of confidence, and his ability to cope with situations that cause sensory overload and anxiety.