Picky Eater vs. Problem Feeder: Who's at Your Table?
by Megan Stasiak, Speech-Language Pathologist, MS, CCC-SLP
October 24, 2023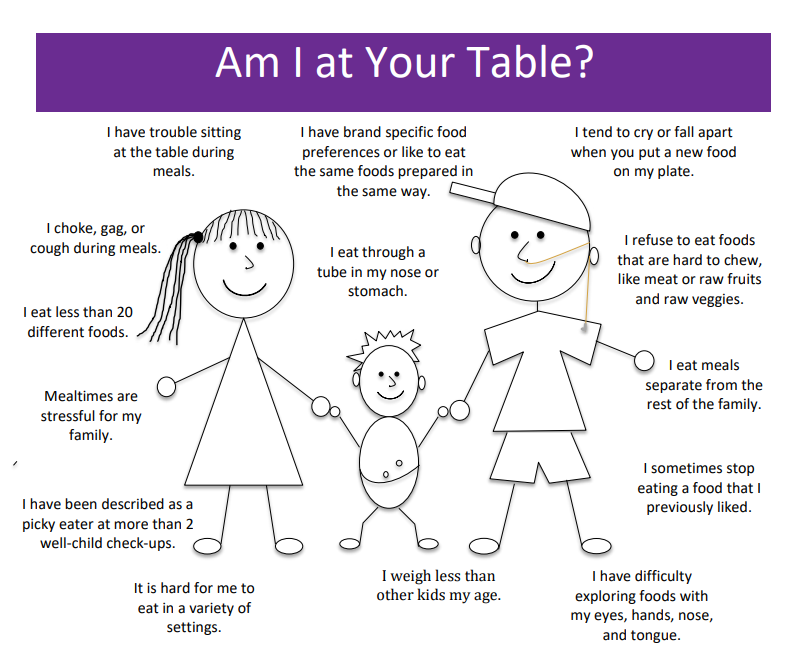 You Might Have a Picky Eater If…
Your child eats less than 30 different foods

Foods lost due to "burnout" are accepted after a 2-week break

Your child tolerates new foods on the plate; touch or taste 

Your child eats one food from most texture or nutrition groups. e.g., puree, proteins, fruits, etc. 

Your child frequently eats different foods at mealtime than the rest of the family

Your child is sometimes reported as a "picky eater" at well-child check-ups
You Might Have a Problem Feeder If…
Your child eats less than 20 different foods

Foods lost due to "food jags" are NOT accepted after a break (A food jag is when a kiddo wants the same food prepped the same way at every meal.)

Your child "falls apart" when presented with a new food or totally refuses

Your child refuses entire categories of foods, textures, or nutrition groups

Your child always eats different foods than the rest of the family 

Your child is persistently reported as a "picky eater" at multiple well-child checkups
If you answered yes to most of the "problem feeder" signs and you've identified other feeding concerns, like, gagging, coughing, choking, no progress towards solids, or being stuck on the bottle – you're probably wondering, "What now?".
Step 1: Follow Your Gut and Ask Your Primary Care Provider for a Feeding Evaluation
An evaluation will look at your child's current oral motor skills (i.e., lip closure, tongue movement, chewing), foods/textures accepted (both solids and liquids), mealtime routines/schedules, and come together with your family to make a plan to best support and help your child with their feeding skills. 
What Might Treatment Look Like? 
The treatment component of feeding therapy uses a variety of therapy techniques. e.g., Beckman Oral Motor, SOS Approach to Feeding (Sequential Oral Sensory), Talk Tools, Food Chaining, Social Modeling, etc. The team will incorporate typical feeding development to systematically desensitize and learn skills and behaviors to progress toward different goals. e.g., an increased variety of foods, bottle-to-cup transition, or improved chewing.
If you're not sure whether you have a problem eater, contact us for an evaluation. We'll observe your child where they are, give you support to help your child feel comfortable coming to the table again and create routines and schedules to increase the variety and textures of foods. 
Other Ways to Support Your Child
There are many "pre-feeding activities" to help support your kids too! Ask your kiddo to help clean, prep, or serve foods to family members, finger paint with yogurt, pudding, or applesauce, have a picnic, or have them help roll out pizza dough and place toppings. Let them get messy!!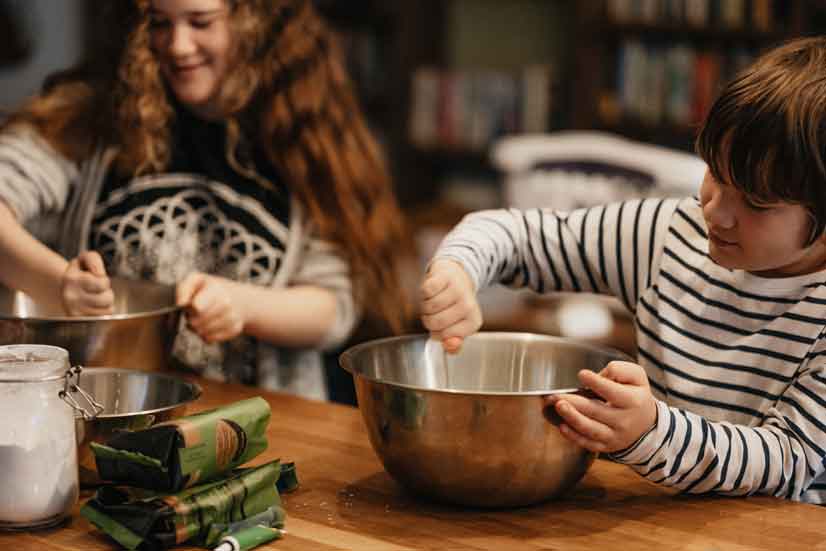 Modeling Good Feeding Behaviors
Modeling good feeding behaviors is a key component as well. It is important to think about what you are eating as a family. We can't expect our kids to eat broccoli if they have never seen it in the house. It is important to reduce the pressure of coming to the table for mealtime and help our kids feel safe showing up without being forced to eat something. We can do this by always offering "safe foods" and one new food with no expectation to eat it. Kiddos will do so much better progressing towards trying new foods, if we have discussed the plan for dinner ahead, if we have seen the ingredients on the counter, touched them, helped prepare them, and discussed the texture or properties. The first exposure is not when we show up expecting them to eat it. 
If mealtimes feel like a battle and you could use extra support, finding a skilled feeding therapist can make such a difference. Contact us or call (616) 667-9551 to start making changes to your mealtimes. 
Related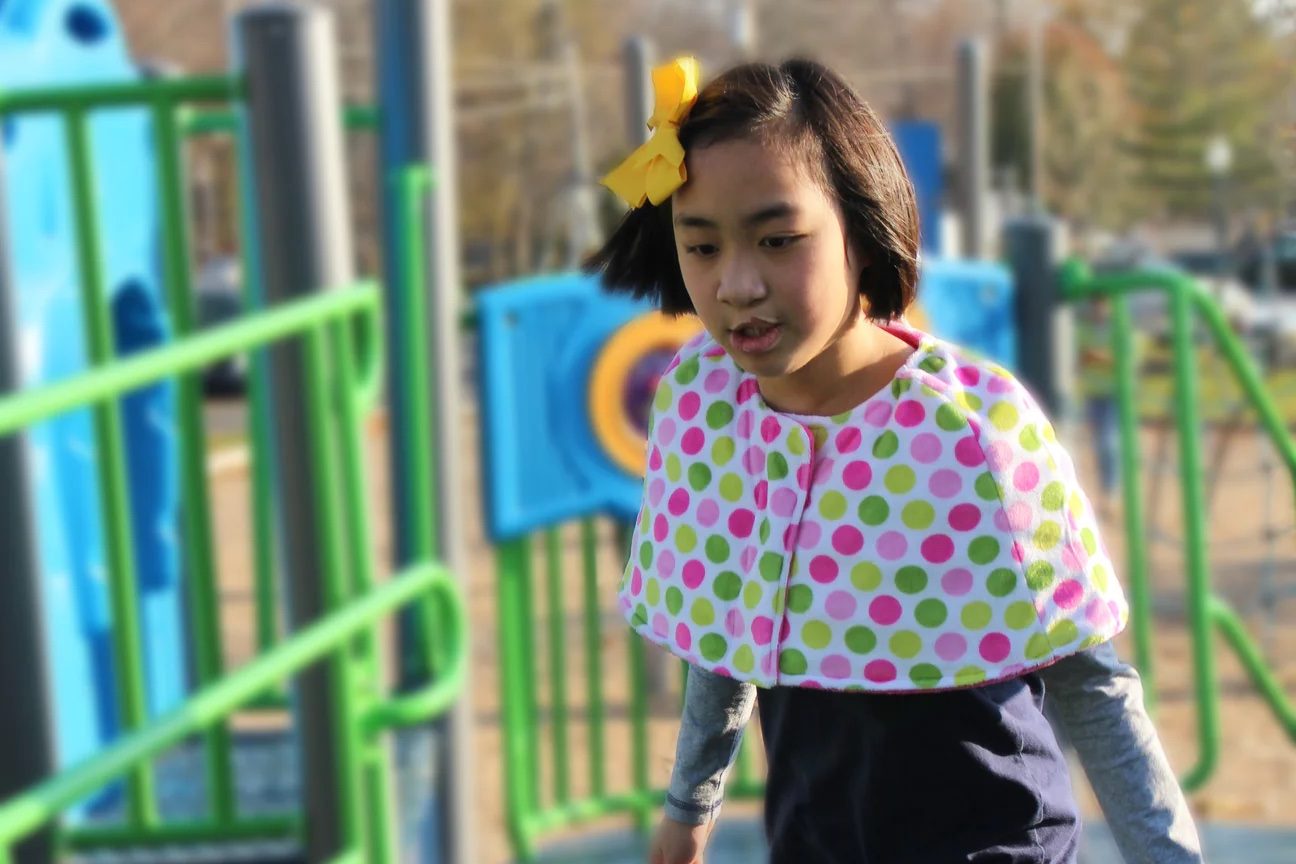 2023 Holiday Gift Guide
An OT, a PT, and an SLP walked into a toy store. Here's what they picked out for your kids!